Now That You're Invested, How Do You Find a Great Territory For Your Bookkeeping Franchise Opportunity?
One of the first and most difficult questions new franchisees must ask themselves is: "where do I base my new franchise?" It's one thing to start a new franchise, but another to truly maximize the potential of your bookkeeping franchise opportunity in the perfect territory. Supporting Strategies has franchises in over 25 states, from Arizona to Tennessee to New Hampshire, and we're always looking to establish a presence in new locations. Because our bookkeeping franchises are fairly location-independent, the options are truly limitless, but that doesn't exactly help you narrow it down. When choosing a home for your franchise, there are a few key considerations you should keep in mind.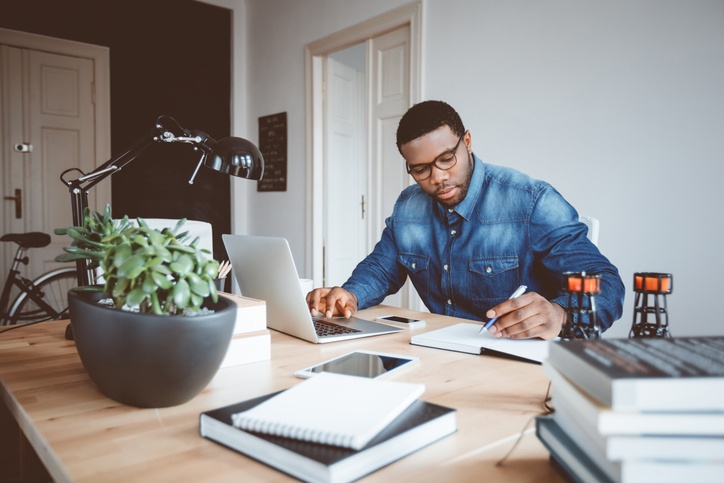 City
With any new business, but especially a bookkeeping franchise opportunity, it's important to keep your target demographic in mind. Your territory should have a healthy economy with a vibrant small-business community and lots of new businesses to tap as potential clients. If you're interested in specializing in a specific industry, like medicine or law, you'll want to research the abundance of hospitals, doctor's officers, and law firms in your chosen city. Luckily, our franchise development team is here to help assist you in finding a location, and developing a marketing territory that gives you exclusive marketing access to 20,000 local small businesses.
Convenience
One of the biggest questions most new business owners must answer is: "where do I set up shop?" While most franchises are tasked with choosing a physical location, with a bookkeeping services franchise that's not necessarily the case. Some of our franchisees do elect to rent an office space, but the costs of setting up shop in a busy shopping mall, or bustling downtown street, can be astronomical. Unlike a retail store that requires customers to physically notice and enter the store, your bookkeeping franchise can operate from the comfort of your own home and serve clients just as effectively. Flexibility is important to us. Having the freedom to work remotely is a big draw for many of our franchisees, and thanks to our sophisticated marketing materials and resources, your business won't suffer from the lack of a physical location.
Cost
The cost of a physical location can be one of the biggest hang-ups in the early stages of a franchise. Finding the right spot to set up shop, negotiating a lease, and settling on a reasonable price are all significant hurdles to overcome. Additionally, franchisees usually need to contend with rent increases over time, and contractual clauses that require you to pay for common area maintenance, real-estate taxes, landlord insurance, etc. With our bookkeeping franchise opportunity, however, you're not only saving yourself a commute to the office, but also a ton of money in leasing a workspace. While many franchisees have to invest a solid chunk of change in rent and property maintenance, you can put that money toward hiring and in growing your actual business.
If you're excited by the prospect of running a location-independent bookkeeping franchise, fill out our form to find out more about our franchise opportunities.
https://www.supportingstrategiesfranchise.com/wp-content/uploads/2022/05/B12-bookkeeping-franchise-opportunities.jpg
483
724
Steve Schultz
https://www.supportingstrategiesfranchise.com/wp-content/uploads/2022/06/Supporting-Strategies-Franchise.png
Steve Schultz
2018-04-24 17:28:00
2022-06-30 09:05:25
Now That You're Invested, How Do You Find a Great Territory For Your Bookkeeping Franchise Opportunity?