What Does the Market Look Like for a Bookkeeping Franchise Investment?
Thanks to recent economic growth, a bookkeeping franchise investment has more potential now than ever before. New companies have been cropping up at a promising rate, existing companies have been expanding, and all of them require some level of bookkeeping services. Efficient, professional bookkeeping is more crucial now than ever to a company's success, and our clients know this. They understand the vital functions performed by our qualified bookkeepers, and recognize the importance of accurate, transparent bookkeeping to the success of their company.
Our Industry
Especially if it's your first franchise experience, you want to be certain you're investing in a strong and growing industry. Luckily, with a bookkeeping franchise investment you're not just investing in a business, but taking advantage of an industry that's positioned to continue growing in the coming years. Outsourced bookkeeping services is playing an increasingly important role in the $145 billion outsourced financial services industry. As new companies crop up every day, there is a rising need for experienced bookkeepers to manage their finances, and keep their businesses running smoothly. We don't see this need tapering off anytime soon.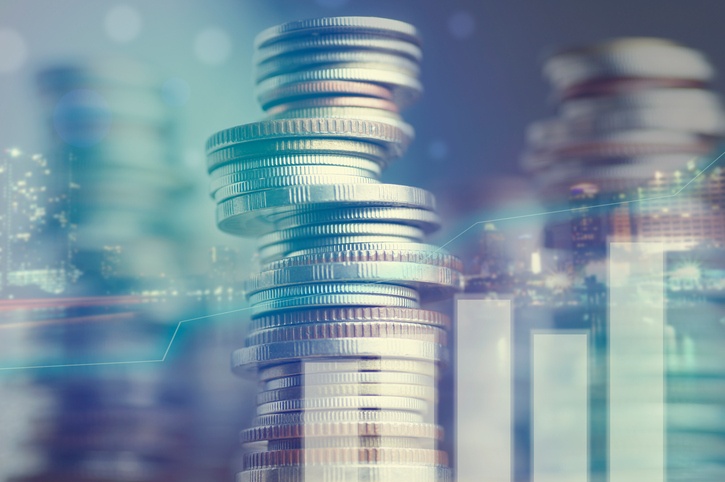 Always Evolving
While our industry's future looks decidedly bright, there are a few aspects of the bookkeeping industry that can be seem daunting for new franchisees. That's why we provide a full suite of resources, including e-books and webinars, to keep you informed. We want you to be as confident as possible in your bookkeeping franchise investment. Our e-books cover all the ins and outs of our company, as well as the finer details of the bookkeeping industry. Since the bookkeeping industry relies on new technologies and efficient processes to stay current, we want you to feel up-to-speed on those processes.
Our Proprietary Software
We believe it's important to not only educate franchisees on the variety of technologies and trends that define our industry, but also offer some cutting-edge technology of our own. WorkPlace™ is our proprietary workflow management software, and it sets Supporting Strategies apart from other bookkeeping service providers. WorkPlace makes franchisees' lives easier, allowing them to access everything they need to run their franchise from a single application. Among its many benefits are:
Business management- WorkPlace helps you track employee time, and create invoices for client billing. It also lets you analyze budget variances and utilize payroll data.
Team management- It makes the management of team budgets and employee demographic data smoother and easier.
Task management- Simplifies the management and tracking of client deliverables, and allows you to easily access client-related tasks and email.
To take advantage of our thriving industry with a bookkeeping franchise investment, get in touch with us today to learn more.
https://www.supportingstrategiesfranchise.com/wp-content/uploads/2022/05/B14-bookkeeping-franchise-investment.jpg
482
725
Steve Schultz
https://www.supportingstrategiesfranchise.com/wp-content/uploads/2022/06/Supporting-Strategies-Franchise.png
Steve Schultz
2018-06-13 16:04:00
2022-06-30 09:05:24
What Does the Market Look Like for a Bookkeeping Franchise Investment?