3 Perks of Joining the Supporting Strategies Bookkeeping Franchise Team
When considering potential franchise opportunities, you want to be certain that you choose one that looks out for its franchisees and delivers on its promises. A good franchisor should allow franchisees the autonomy to run their bookkeeping franchise their way, give them all the guidelines and benefits of a proven, established business model, and facilitate their success within a thriving industry.
Be Your Own Boss
At Supporting Strategies, we're serious about giving you the freedom to operate your business the way you see fit. We realize that many people start a career in franchising specifically because they want a sense of control over their career, and we try to honor that as best we can. While there are certain brand guidelines to adhere to, you largely will be your own boss, with complete control over your hiring practices, marketing initiatives, and day-to-day operations. This flexibility is particularly refreshing for those who come from a big corporate company, and provides much-needed peace of mind.
One of the most attractive benefits of a bookkeeping franchise is the ability to work from a remote office. Working from a home-office ends up being a great cost-saving technique for many of our franchisees, as they don't need to shell out unnecessary expenses on an office space. This unique perk makes you largely location independent, which is highly attractive to many prospective franchisees.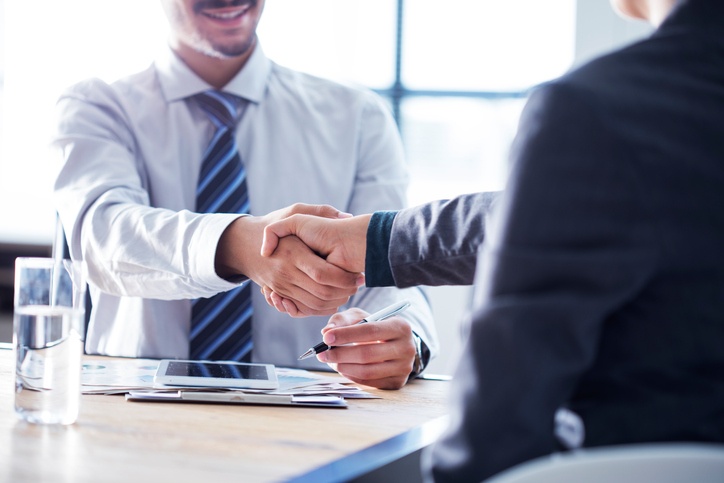 Proven Franchise System
We attribute our franchisee satisfaction to our sophisticated business model and support infrastructure. When you invest in one of our bookkeeping franchises, you're investing in a proven business model that has worked for many franchisees before you. We've been there before, and we've worked with countless franchisees to overcome common hurdles and obstacles. Our scalable business model is designed to deliver cost-effective bookkeeping and controller services to clients, and to withstand the negative effects of any economic downturn or recession.
A key tenet of this model is our comprehensive training and support system. We offer instructional seminars for our franchisees to attend, an extensive suite of educational and training materials, including on-demand video-based courses, customized templates and articles on bookkeeping, and more. We also offer live support and training to encourage continuing education even after you open your doors.
Industry Stability
Franchisees should feel confident that when they invest in a bookkeeping franchise, they're also investing in an industry that's well-positioned for steady growth in the coming years. Thanks to recent economic growth, our industry has enjoyed sustained success, and seen a rising need for experienced bookkeeping services to keep new businesses running smoothly. Because bookkeeping makes up a significant segment of the $145 billion outsourced financial services industry, and a big driver of its $10 billion annual growth, now is the perfect time to own a bookkeeping franchise.
If operating your own bookkeeping franchise sounds like the perfect next step in your career, reach out to us today to get started.
https://www.supportingstrategiesfranchise.com/wp-content/uploads/2022/05/B10-bookkeeping-franchise.jpg
483
724
Steve Schultz
https://www.supportingstrategiesfranchise.com/wp-content/uploads/2022/06/Supporting-Strategies-Franchise.png
Steve Schultz
2018-04-10 17:17:00
2022-06-30 09:05:25
3 Perks of Joining the Supporting Strategies Bookkeeping Franchise Team